Yvette Durham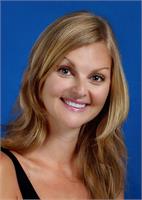 Certified Core Integrated Alignment Yoga Instructor & Senior Student/Teacher Mentor
Yvette is a British/American who's made Sweetwater her home since 2014 with her husband and two lovely children. She's lived in several parts of England, including London, where she completed her English Literature Degree at the University of Roehampton. Formerly a Flight Attendant, Yvette met her husband (now a retired US Army soldier) in Sierra Leone, Africa. She's been a proud military wife, stationed in Germany twice, Kansas and Colorado.
Yvette knew she'd stumbled across something very special in 2008, lying in savasana during her first yoga class. Since then she's had a dedicated yoga practice, delving into varying braches including Ashtanga, Kundalini and Hatha. Her passion for spirituality and physical wellness inspired her to create a blog, leading to several published articles. Yvette recently became a yoga teacher, completing 200 hours of Core Integrated Alignment Yoga, at Sweetwater Yoga & Fitness. Facilitating yoga enables Yvette to celebrate her love of writing, travel, angel therapy, aromatherapy and meditation to create a sacred and nurturing ambience for students.
Yvette Durham instructs the following:
A great class for beginners, those experiencing physical limitations, body aches, chronic pain — and anyone interested in exploring a gentle practice. This class includes basic breathing exercises, as well as a variety of foundational postures (standing, seated, and on the floor).




FAMILY YOGA KICK OFF

Wednesday, January 23, 4:30pm - 5:15pm

Come relax and delight in a 45 minute yoga class with your kids (ages 6-13). We will relish in breathing exercises, chocolate meditation, yoga poses, and music.

Doing yoga as a family promotes health and well-being, and provides tools to manage stress and emotions at
home, and be more focused on the present moment.

NOTES:
Yoga mats are available to borrow, or you can bring your own. Children/Kids must be accompanied by an adult. Regular group class rates apply for all participants.

www.SweetwaterYogaAndFitness.com




Yin Yoga is a slow-paced style of yoga with postures or asanas that are held for longer periods of time, up to five minutes or longer per pose. A Yin Practice benefits the physical body by freeing up the tight connective tissue capsules that form around the muscles and joints. All levels welcome. Class is 60+ minutes.




This Foundational Flow yoga practice is accessible to all levels and is ideal for anyone looking for a little revitalization. The sequences focuses on poses that will help you unwind such as hip openers, gentle lunges and twists.




Guided Visual Meditation, Mindfulness, Spiritual, Walking, Sound, Chakra Balancing, Yoga Nidra, Progressive Relaxation, Breath Awareness, Loving-Kindness and many other styles and techniques of meditation offered that can lead us to discover a sense of calm, inner harmony and can help us cope with the pressures of everyday life.

Meditation cuts across different religions and cultures. It's less about the faith we subscribe to and more about becoming more mindful, focused, and peaceful; more aware of our thoughts, speech, and actions; and more attuned to how our choices affect others. Join Yvette every Monday at 1030am to start your week off centered, grounded and calm.