Liz Hill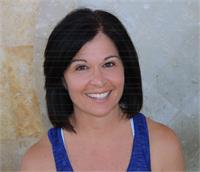 Certified Core Integrated Alignment Yoga Instructor
Throughout her life, Liz has consistently pursued physical activities. As a former high school athlete competing in multiple sports, physical activity has always been a primary part of her daily routine. Liz has always thrived on pushing herself beyond self-imposed limits.
Having raised three beautiful children into adults while taking on the challenges of life, Liz was naturally attracted to the peace and solitude of yoga. Once she began practicing and experiencing the physical and mental benefits of yoga, Liz became desirous to share with others.
As a registered nurse of twenty five plus years, compassion and caring have always been at the core of Liz's well-being. As a result, she became passionate to extend her care for others through yoga.
Liz enjoys spending time with her family, traveling, hiking, biking, and painting.
Liz Hill instructs the following:
This Foundational Flow yoga practice is accessible to all levels and is ideal for anyone looking for a little revitalization. The sequences focuses on poses that will help you unwind such as hip openers, gentle lunges and twists.




A great class for beginners, those experiencing physical limitations, body aches, chronic pain — and anyone interested in exploring a gentle practice. This class includes basic breathing exercises, as well as a variety of foundational postures (standing, seated, and on the floor).




Enjoy the accessibility of our Basic Yoga Flow class PLUS a few extra core strengthening challenges. Our Foundational Flow yoga practice is accessible to all levels and is ideal for anyone looking for a little revitalization. The sequences focuses on poses that will help you unwind such as hip openers, gentle lunges and twists.




Warm Yoga Flow is designed to utilize the warmth of heating elements in the room in addition to the heat created by the breath to achieve deep pliability of the musculature system to create space and detoxify the body of impurities by squeezing and soaking the organs and generating an abundance of sweat.




Enjoy a contemporary version of Core Integrated Alignment Yoga sequencing. Instruction is innovative and fun with a therapeutic influence and deeply connected intention. Lengthen and strengthen the body; stimulate and clarify your mind; unite and enliven your spirit.




If you've been wondering how to properly align yourself on the mat, or what a pose is supposed to feel like, this workshop is for you! Join Liz Hill for an afternoon of basic anatomy, alignment, and actions in relationship to your foundational yoga practice. **Special event** $20