Lesley Cheema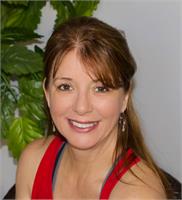 Certified Core Integrated Alignment Yoga Instructor
Lesley has always led an active lifestyle from her passion as a soccer player growing up, to playing squash and most recently as a Zumba instructor. You name it she has tried it. Through her journey with physical activities, she spent quite a few hours in and out of different yoga studios until the day she entered Sweetwater Yoga and Fitness. Something was different... she was refreshed and felt free in this environment.
As an engineer who turned to the mat for corporate stress management, she became aware of the remarkable gifts of this practice, (reducing tension, gaining clarity, relaxation, core strengthening, broader perspective, and a sense of rejuvenation), and grew a desire to share it with others, so she decided to take her practice to the next level and become a teacher.
Lesley is thrilled to share her passion for CIA Yoga with the Sweetwater/Parkside communities and is looking forward to greeting and guiding you on the mat soon!
Lesley Cheema instructs the following: