Barbara Miller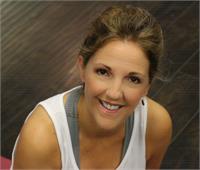 Certified Core Integrated Alignment Yoga Instructor & Y12SR Certified Teacher
Barbara has always made nutrition and exercise a priority in life but had only dabbled in yoga along the way. In 2016 she was faced with a tragic, life changing experience that completely rocked her world. Her son, who had struggled with addiction, was the DUI driver in a crash that resulted in the death of a young woman. As she began the process of slowly piecing life back together, she turned to yoga for its many healing benefits. Soon after, she felt a deep calling to help others. Prior to the accident, she had learned that many addiction treatment facilities were incorporating yoga and mindfulness/meditation as treatment modalities. She obtained certification in what is called Y12SR ~ Yoga 12 Step Recovery (a blend of AA 12-step program with yoga) and then began her CIA Yoga Teacher Training with Shannon at Sweetwater.
Little did she know that when she stumbled into Sweetwater Yoga and Fitness she would have another life changing experience!! Not only did she find the BEST yoga in town, she found a welcoming, knowledgeable, supportive Teaching Tribe and an amazing yoga community that nurtured her along her path to healing. She feels blessed to be part of the Teaching Tribe and is excited share CIA yoga with the community. She feels honored to be able to offer Y12SR and be a guide to those struggling with addiction and/or those affected by addicted loved ones.
Barbara is married and has two grown sons. Originally from Indiana, she holds a BS degree from Indiana University in Public/Nonprofit and Community Recreation. She loves the outdoors, gardening and has a passion for cooking and healthy eating.
Barbara Miller instructs the following:
The characteristics and effects of addiction could easily be described as separation. Addictive behaviors disconnect us from ourselves, our loved ones, our environment and so much more.

Conversely, yoga itself means union, integration, balance. Yoga and its practices teach the fine art of balancing our multidimensional lives while living in a complex world.

Yoga of 12-Step Recovery was created as a holistic model to address the physical, mental and spiritual dis-ease of addiction. Informed by the latest research in neuroscience and trauma healing, Y12SR "connects the dots" by combining the somatic approach of yoga with the cognitive approach of the 12-step recovery model – the most well-known addiction recovery program in the world, with millions of active practitioners.

Join us for a donation based community class to include discussion and practice every Sunday from 12-2. Guided by Y12SR & CIAYoga Certified Yoga Teacher, Barbara Miller.




This Foundational Flow yoga practice is accessible to all levels and is ideal for anyone looking for a little revitalization. The sequences focuses on poses that will help you unwind such as hip openers, gentle lunges and twists.




Enjoy a contemporary version of Core Integrated Alignment Yoga sequencing. Instruction is innovative and fun with a therapeutic influence and deeply connected intention. Lengthen and strengthen the body; stimulate and clarify your mind; unite and enliven your spirit.