SIGN UP FOR THE YOGA CHALLENGE THE WHOLE MONTH AUGUST!
Your 30 days starts the day you sign up.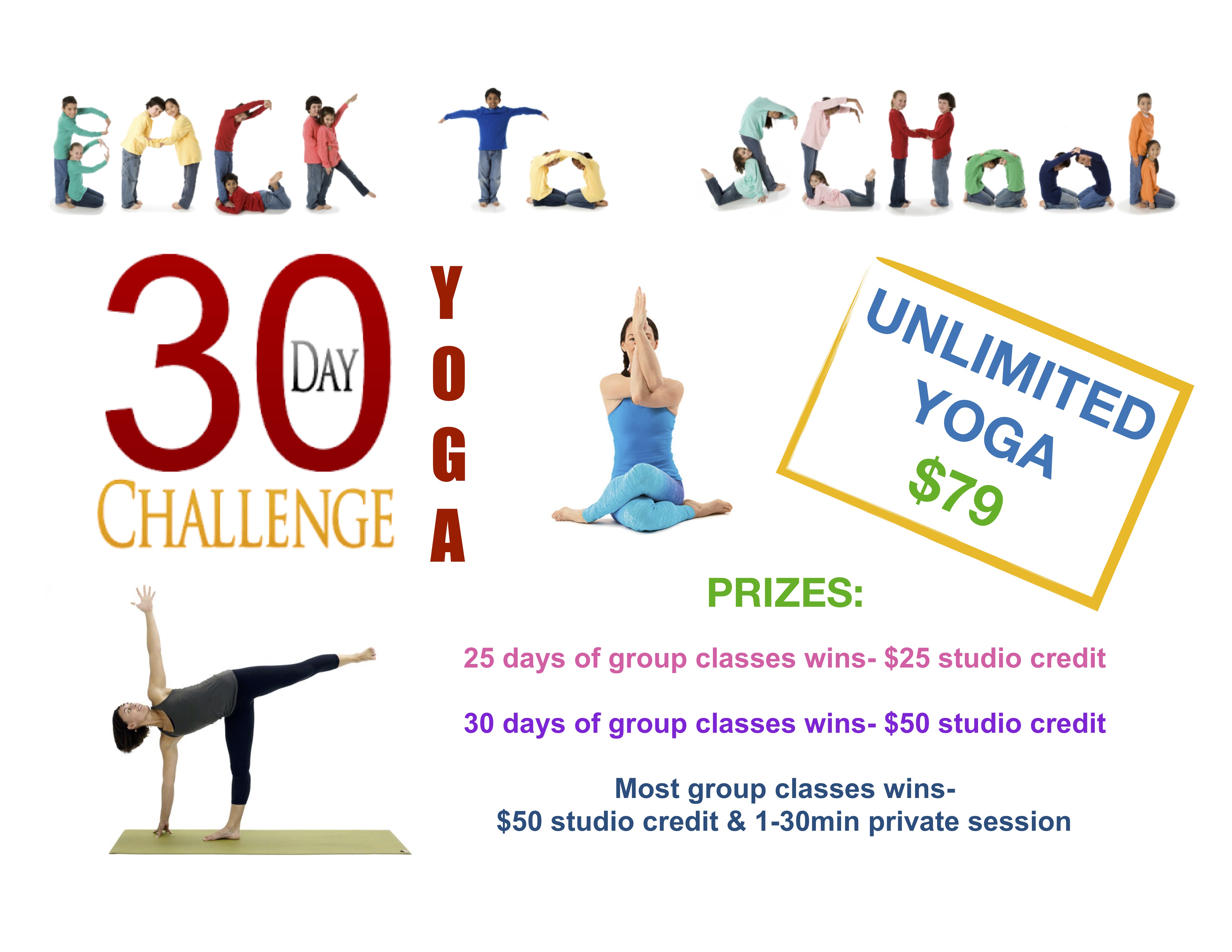 __________________________________________
Introduction to Yoga Workshop
Join Heather Kennedy for an informative and inspiring afternoon of everything yoga.
We will discuss the topics below and get on the mat and move a little.
Come dressed comfortably and if you don't have a mat, we are happy to loan you one. Hope to see you there!
Special event $20
Parkside Yoga - August 25th 12pm-2pm
Sweetwater Yoga - September 23 12pm-2pm
Topics ~
What should I expect?
How do I show up?
Whats going to happen?
What if I can't do a pose?
What if its too difficult?
But I have an injury…
What if I have trouble breathing?
What are the blocks for?
What is yoga etiquette?